Managing Exam Stress
Oct 28, 2019
Mental Health on the Screen
Dec 2, 2019
Joy bells may be ringing, but for some, the holidays are far from cheerful and bright.
Commonly referred to as 'holiday blues', this condition is marked by temporary feelings of anxiety or depression (or even both). There are several possible causes for this, which can stem from feelings of sadness, loneliness, or financial pressure thanks to the global commercialization of every major holiday.
Holiday blues can sneak up on anyone, even those who love the holidays. The December holidays generally start on the 15th of December and end after we've rung in the New Year. But don't despair just yet, because we've compiled some survival tips that will help you get through the festive season.
Understanding Holiday Blues
What are the symptoms?
The most frequent symptom experienced by many all over the world during the festive period is depression. And if you are already dealing with depression, this time of year presents several challenges. During the festive period, you may experience what is known as seasonal depression, and simple activities become more difficult than usual. This can might include struggling to get out of bed or making dinner.
Other symptoms of holiday blues might include the following:
---
Struggling with concentration
Feeling anxious, irritable or angry
Feelings of constant exhaustion and fatigue
Feelings of loneliness even in the presence of loved ones
Losing interest in activities that you usually would enjoy
Increase or decrease in sleep
Having difficulty making decisions
Isolating from friends and family
---
Unfortunately, when people feel overwhelmed during the holiday season, they adopt harmful coping mechanisms which only amplifies the symptoms of holiday blues. Excessive drinking, binge eating or unhealthy sleeping patterns are all triggers which can be avoided by making a conscious decision not to over-indulge.
Looking at triggers
Anyone is susceptible to the anxiety and depression that sets in with the holidays. This kind of blues doesn't discriminate against gender or age, and is most often triggered by something specific that they've experienced in life. Although these triggers may be personal – loss of a loved one, or having a tight budget – they manifest in what's referred to as the blues. Taking into account the most common reasons for feeling depressed around the holidays,
certain people are more vulnerable than others:
---
Those without a partner, or family and friends to spend time with
People in toxic relationships (family or romantic)
Those who feel guilty about celebrating without loved ones they've lost
People who are nostalgic about the past and don't like how their lives have changed
---
With this in mind, all the expectations surrounding the holiday season can be rather overwhelming. Obligations to spend outside of budget causes stress, having to see people you'd rather not spend time with can cause tension and anxiety, etc.
What this can lead to is over-indulgence in food or drink as a way to cope with the negative emotions, trouble sleeping, and even constant headaches.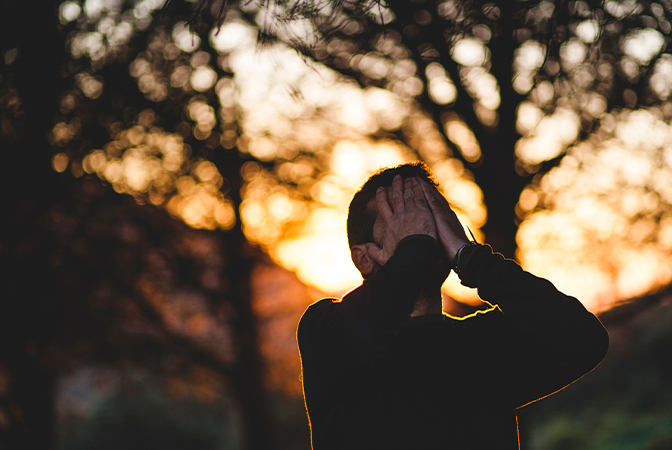 Positive actions you can take this holiday season
Here's a small list of actions you can take to stay clear of the holiday blues this year.
Let the past be in the past.
Many people get disappointed because their holidays aren't how they used to be. The difference is due to numerous reasons, such as not being able to spend the holiday period with a loved one, like you once used to. Every holiday season is different, and we should approach it as such. Letting go of previous negative holiday feelings or emotions and opening yourself up to new experiences this year will be of great benefit to you.
Spend time with supportive loved ones or friends
We suggest spending time in a supportive and loving environment with friends or family. They can help you distress with stories that ignite laughter and good memories. One study found that social ties enhance your psychological well-being because friends and family gives one a greater sense of belonging and a stronger sense of purpose.
Get into the festive mode
Decorate your home for the holidays and create a space that feels less dull. Maybe put on some of your favourite music whilst decorating to lift your holiday spirit. Remember that getting into the holiday spirit does not mean that you should avoid your feelings. There's room for those feelings, but with the help of a little holiday spirit, you can easily manage those emotions when and if they arise.
Spend time doing the things you couldn't get to during the busy year
After Covid-19 crossed our borders, a lot of us did not get the chance to do the things we wanted. If you had planned a weekend getaway that you did not get to, now is your chance. Be considerate with your budget so that you don't put yourself under any necessary pressure during the long month of January.
Keep on exercising
Exercise works similar to an antidepressant, increasing your levels of serotonin and dopamine in the brain. For many, the holiday's changes their routines drastically and their sense of normalcy flies out the window. It is of great importance to stick to your exercise routine throughout the holiday, even when you're not in the mood for it.
Being mindful during the holidays
Another tool at your disposal and that's quite effortless is trying mindfulness practices during the holidays. Research has indicated that mindfulness increases relationship satisfaction, reduces anxiety and increases empathy. All of which are benefits to you. Below are some techniques you can try out when the symptoms of holiday blues are starting to set in.
Practise active listening
It is so easy to tune out when people are chatting away at holiday dinners. However, you'll be quite surprised how rewarding it is to observe and hear. Nothing picks up your mood like being in great company and listening to everyone's stories. The authentic conversation goes a long way in improving your mood.
Open yourself up to the emotions of others
Being receptive and attentive to the emotions of others increases your ability to connect. Be open to communication and connection during the holiday season. If people reach out to you, be open to communication.
Practise self-care
The holidays are a great time to practise some self-care. Now that you have a little more time for yourself, you can use it to unwind and to do something that brings joy to your life. Read a good book from your favourite author or take a relaxing bath. This year has taken its toll on most of us, so a little self-care during the holiday is a necessity.
Practise meditation
If you are feeling a drop in your mood or generally just feeling low, try and put on a meditation video on Youtube. Frequent meditation helps decrease stress and will certainly improve your mood. The best part is you can do it anytime, anywhere and for however long you wish. You can also download a meditation app that will help your mind de-stress effectively.
Hitting survival mode
The critical thing to remember is that you don't have to go barrelling through November and December in a constant state of anxiety and depression. By implementing our survival tips, you'll get through the excessive joy and cheer just fine.
Limit drinking and do not binge on holiday food. If you're lonely, don't isolate yourself (as tempting as that may be). Volunteer your time to help others, or go for walks in public spaces.
survival tips:
---
Think of ways to commemorate loved ones you have lost to bring positivity and light to the season.
Don't over-extend yourself with social engagements.
Make a budget, and more importantly, stick to it.
Share holiday responsibilities, like shopping, cooking, hosting gatherings.
Be sure to make time for yourself amidst all the giving and sharing.
Schedule times for shopping when malls are quieter. Or better yet, shop online.
Treatments available to you
If you are struggling to cope and you need a helping hand, we are here for you. At Zwavelstream clinic, we approach mental health with holistic private mental health care. All of our treatments are tailored to our patient's needs, by using mixed therapeutic methods, we can help you on your journey to wellness. We treat a variety of mental health disorders in an environment, completely de-institutionalized and de-stigmatized. ZwavelStream Clinic provides a tranquil environment where you can enjoy the beauty surrounding the clinic and rejuvenate your health peacefully.
Not only do we assist our patients, but we also provide support to their family and loved ones. Support is essential to understand their illness and how it affects their lives. If you are aware of someone that always struggles during this time of year and needs support, get in touch with us. Here you will be met by friendly and dedicated staff whilst receiving world-class medical care. You deserve to be happy and lead a fulfilling life, but sometimes that can be difficult if you have no way forward. Let Zwavelstream clinic be your light beam and your support when you need it most.