A general look at mental health
Nov 23, 2022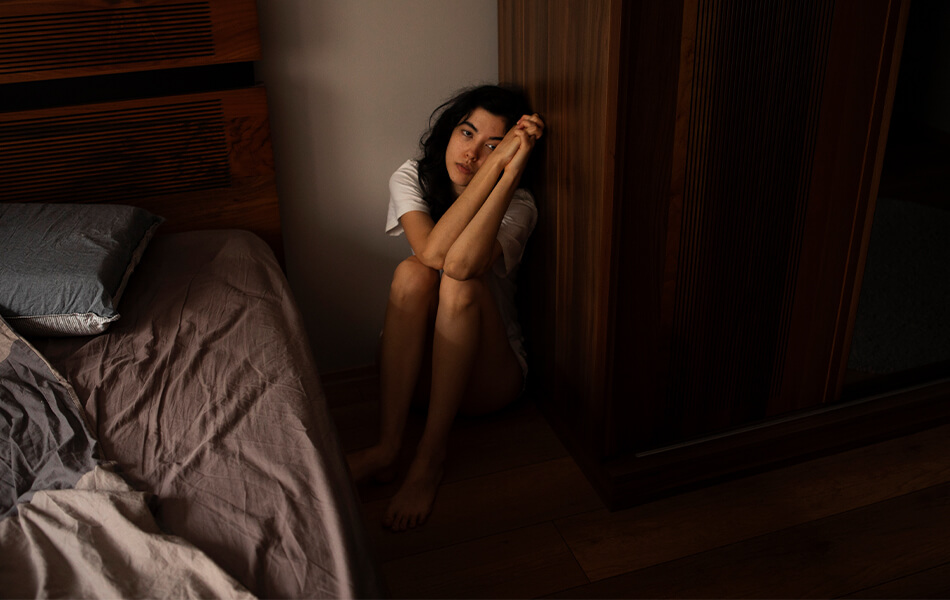 Understanding cognitive behavioral therapy
Nov 23, 2022
The chances are good that you have someone in the family who struggles with their mental health
It could be from depression, stress, anxiety or even PTSD. These are just some of the most common mental health issues that people struggle with daily. And during this struggle, family plays a vital role as they form a strong support system.
Wits University released an article on the 15th of May 2022, estimating that 30% of South Africans will have a mental disorder over the course of their lifetime. Because mental health is largely ignored for various reasons, only a few people find the help they need.  
Have you ever wondered what the impact is of a family when it comes to mental health? As much as a family serves as a support system, a dysfunctional family could worsen the symptoms a patient is experiencing. Since most mental health sufferers rely heavily on family, the recovery process can be negatively impacted in the case of a dysfunctional family.
---
---
This article looks at a family's impact on someone struggling with mental health conditions. If someone in your family is struggling with mental health, keep reading to find out how you can support them.
Family elements that could have a negative impact on a person's mental health
Abuse
Physical and mental abuse could negatively impact a person's mental health. Depending on the severity of the abuse, life-long management could be required. Psychiatrists will also look at the number of times the abuse occurred and its seriousness. And they will take into account a person's existing mental health symptoms to determine what treatment is needed.
Chronic stress
Over time, stress leads to the development of mental health issues such as anxiety or depression. Chronic stress within a family is a concern as it leaves the patient suffering from it with little to no options for stress relief. If your family is supportive, tell them about how you are feeling and make sure to get the help you need. If they aren't, we recommend speaking to your doctor or a mental health care provider so that they can help you.
Dysfunctional environments
Severely dysfunctional family environments can have a severe effect on children. No matter what the circumstances are for you, a dysfunctional family will severely impact you for the rest of your life. Studies have shown that children who grow up in dysfunctional homes have a greater chance of developing depression, anxiety or even PTSD in cases where physical abuse was present
---
---
How to support a loved one with mental health
There are several challenges in supporting a loved one with mental health issues. How you treat someone can significantly impact their recovery and general well-being. Here are some helpful insights on how you can create a supportive family structure:
Educate yourself about their illness
Many argue that the foundation of support starts with educating yourself about the illness of a loved one. Research has shown that education helps, which is why mental health care providers involve the family in the treatment process. Studies also indicate that during this process, the family environment generally improves. Knowing how the illness impacts your loved one can prevent misconceptions about seeking help. Without education, it can be challenging for people to grasp the seriousness of illnesses and symptoms such as depression or schizophrenia.
Find helpful resources
Several publications and websites educate people on mental illnesses, such as the ZwavelStream clinic's website or the South African Depression and Anxiety Group website. For more information on mental health, visit our blog.
Manage your expectations
Expectations can also hinder the recovery process, and it's far more common than we realise. Families often consider a loved one to be cured if they spend several weeks in the hospital and returns home. Therefore family members must manage their expectations. Some believe that expectations should be adjusted and fine-tuned to fit the context of the situation, so it is essential to have realistic expectations and encourage your loved ones to manage their expectations.
Reach out for support
Because there is, for the most part, still a strong stigma surrounding mental health, it could hinder families from seeking help. Few realise that with the proper support, the individual can gain more strength and valuable knowledge to assist them in their healing process.
Get involved in the treatment of your loved one.
The more you are involved, the more knowledge you will gain on the illness itself. Some facilities work on specific systems, limiting your involvement. However, you can speak to your loved one's doctor or psychiatrist to become more involved in the treatment plan.
Give them back control
In many cases, people with mental illness feel like they have lost all control due to their disorder. They feel stigmatised and looked down on, so giving them back control can go a long way in making them feel comfortable. This could be as simple as letting them make their own decisions to a certain extent and goes hand in hand with setting appropriate limits.
Warning signs of declining mental health
Mental illness can affect anyone from any walk of life, and it could creep up on you without any warning. So knowing how to spot the lows before they become a problem is crucial. Below we list the signs of mental health decline:
Constant irritability
We all get annoyed occasionally, but when it is a consistent feeling, it could indicate a more severe problem. If you notice a loved one lashing out more often than not, especially with minor issues, it may be time to take a step back and re-evaluate the situation.
Insomnia
It's no secret how vital sleep is for the mind and body. So when your sleeping pattern is disturbed and you struggle to fall asleep, it could also be time to reach out for help. Over-sleeping can also cause harm to a person's mental health, so monitor this closely to determine the way forward. Anxiety and depression can originate from lousy sleeping cycles, which can be prevented with treatment.
Feeling depressed
Being sad and having an off day is normal. It becomes abnormal when these feelings occur frequently. They could manifest in several ways, such as losing interest in activities, having low energy, or feeling down all the time.
Disconnected from reality
Often, when a person is battling with their mental health, their thoughts can disrupt their daily lives. People with declining mental health habitually feel that they live in a different world than others. This enhances the feeling of being disconnected from reality.
Self-isolation:
Isolating yourself from friends or family can indicate a decline in mental health. Humans are social beings; therefore, a person must engage socially. To avoid being sucked into inner, intrusive thoughts, it is essential to have social contact.
Benefits of mental health
By improving your mental health, you also improve the world around you. Mental health affects several essential aspects of your life, such as relationships, work and school. Unfortunately, there isn't a quick fix to improve your mental health.
There are several benefits to looking after your mental health, such as:
Anxiety reduction.
Improved moods.
Clearer thinking.
A greater sense of inner peace.
Increased self-esteem.
Reduced risk of depression.
Improvements in relationships.
Improvements at work or school
Few people realise the inherent connection between physical activities and their mental health. Research has shown repeatedly that exercise improves and boosts your mental health.
There are plenty of benefits to your mental health, such as:
Sharper memory.
Clearer thinking.
Higher self-esteem.
Better sleep quality.
Increased energy.
Stronger psychological and physical resilience.
Improved neurotransmission.
Benefits of counselling
Improvement in communication and interpersonal skills.
Greater self-acceptance.
Improved self-esteem.
Improved self-expression and management of emotions.
Relief from depression, anxiety, and other mental health conditions.
Clarity in thinking.
---
---
At ZwavelStream clinic, we strive to provide all our patients with a mixed therapeutic model of psychiatric care to help them discover a renewed sense of wellness. Our mental health clinic was inspired by the desire to provide a psychiatric unit in an environment that "de-institutionalises and de-stigmatise" mental health hospitals.
Zwavelstream Clinic is set in the Bronberg, with lush vegetation, manicured gardens, and spacious and tastefully furnished rooms. A team of dedicated and experienced professionals provide treatments in this beautiful setting.